ART Larger than Life
anita wood
Hi, here is a short video to welcome you to my online school and to share some details about the courses. Enjoy!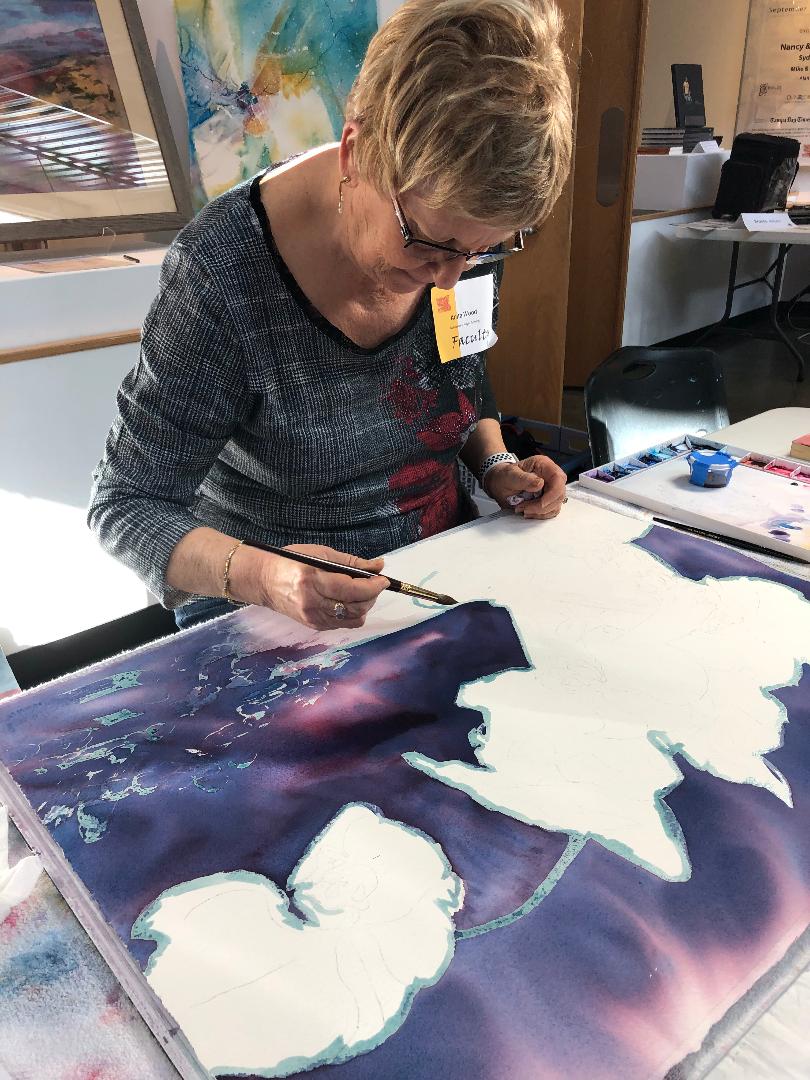 I am a Professional Artist and an Elected Member of CSPWC, Canadian Society of Painters in Watercolour. I have been fortunate to have been teaching Watercolours, Acrylics and Mixed Media since the year 2000. Some of my paintings have proudly been published in Splash and in other Artist Magazines.
If you are looking for courses that will help you grow in your artist journey, I hope you consider some of my courses. The videos are all in an easy step by step format that will take you through every process of the painting. There are many downloadable products to also guide you.
More courses will be added as I continue in my own online school. Available courses will be in Watercolours, from beginners to advanced, Acrylics and Mixed Media.
My classes are set up in two styles.
Self Study and Interactive.
The Self Study means you study independently, complete the course according to your schedule. You will have lifetime access to all course information as all are downloadable. You start at any time and enjoy the course!
The Interactive means that we will be together throughout this course as a live workshop. This will be in my personal teaching style but will also lend itself to cover more information than in a live workshop/class.
Class size will be limited giving us time for critiques, demos, recorded videos and personal attention to help you in your artist journey!
Dates will be posted along with the invitation platform.
If you decide on the Self Paced Course or the Interactive Course you will have lifetime access to all downloadable products, material lists, drawings, photo references, recorded video etc.
FACEBOOK Group - post your comments and artwork in my Facebook Group - ART LARGER THAN LIFE!
Please check All Courses
Watercolors for Beginners
Watercolors Larger than Life
Acrylic Journey & Textures
Mixed Media and Alternative Surfaces
...new courses constantly added...
COURSES
This features a Watercolour Painting self paced Course
Other Courses will be added as I build the Online Library - please keep on checking!
EXAMPLE
BUNDLES
This school will have online classes grouped into bundles making navigation easier. The TIPS & TECHNIQUES is a FREE bundle of various videos to enhance your Artist Journey. Other Bundles will be shorter videos in a grouping. More videos continue to be added.
Check your inbox to confirm your subscription