What is this ALL about?
This bundle is all about tips and techniques that I find extremely practical and useful.
Some of these will be presented through video and some through photos and words.
I hope you enjoy these and that they will help you in your artist journey!
Preparing your TISSUE paper for your printer!


This 5 minute video shows you how to cut/tear your tissue paper and how to attach it to your printer paper for printing. I have been using this technique for many years and love the results. Hope you try it and enjoy!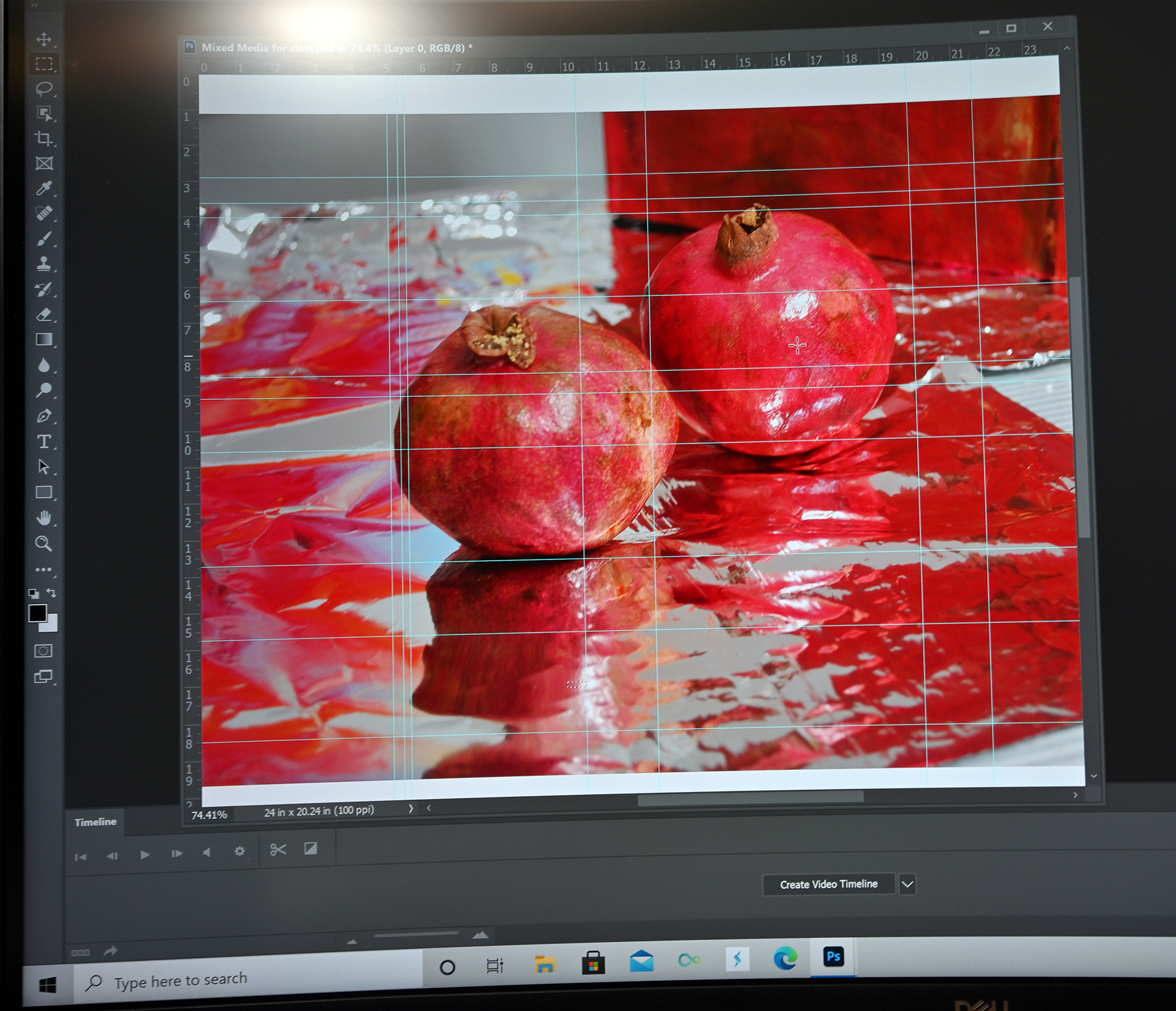 Using Adobe Photoshop I enlarge the photo to the substrate size. I place Guides where I need them for easy proportion size.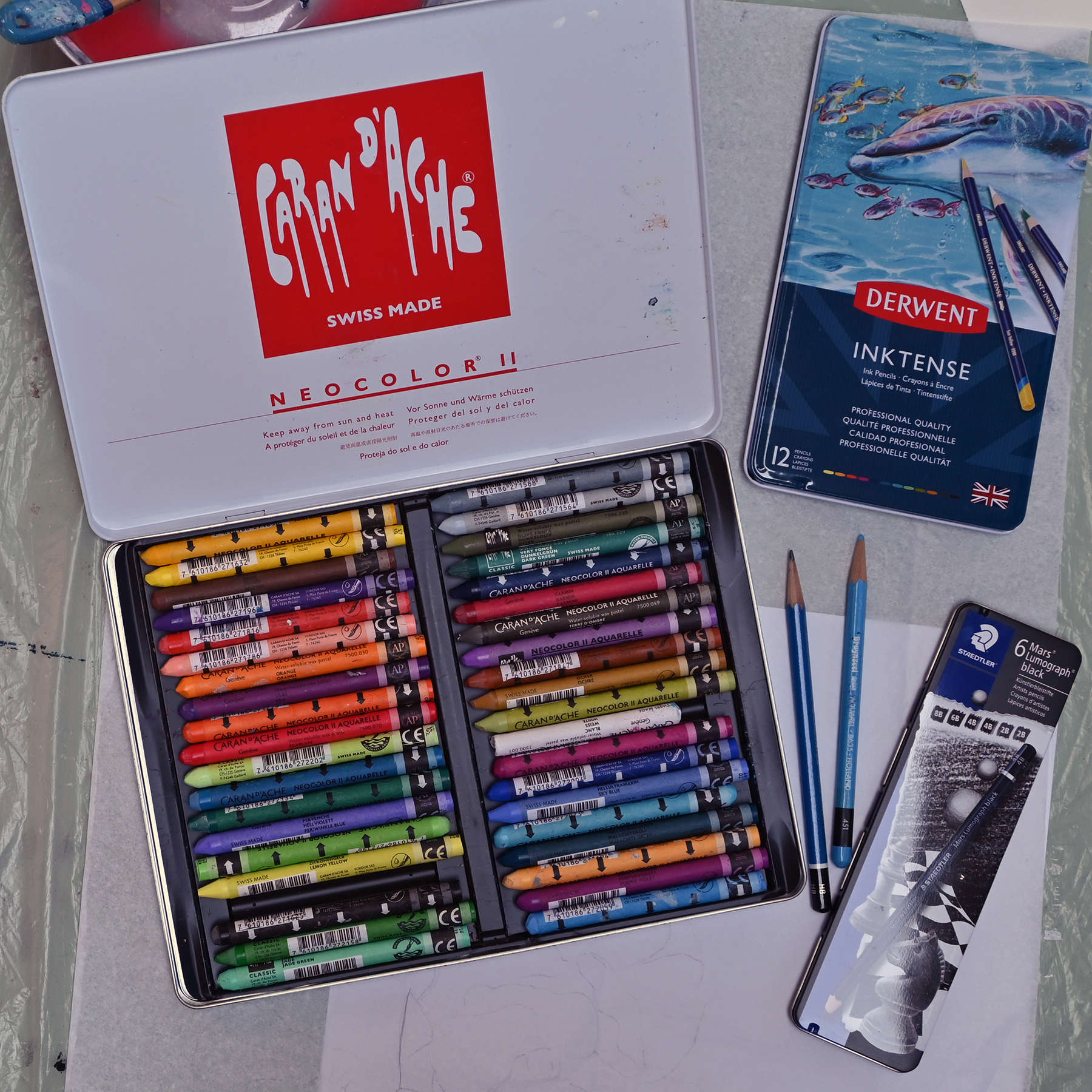 SOME HELPFUL TOOLS for drawing on Acrylics


It is sometimes difficult to know what to use for drawing on the shiny non-absorbent surface of an acrylic painting in progress. These are some that I really enjoy!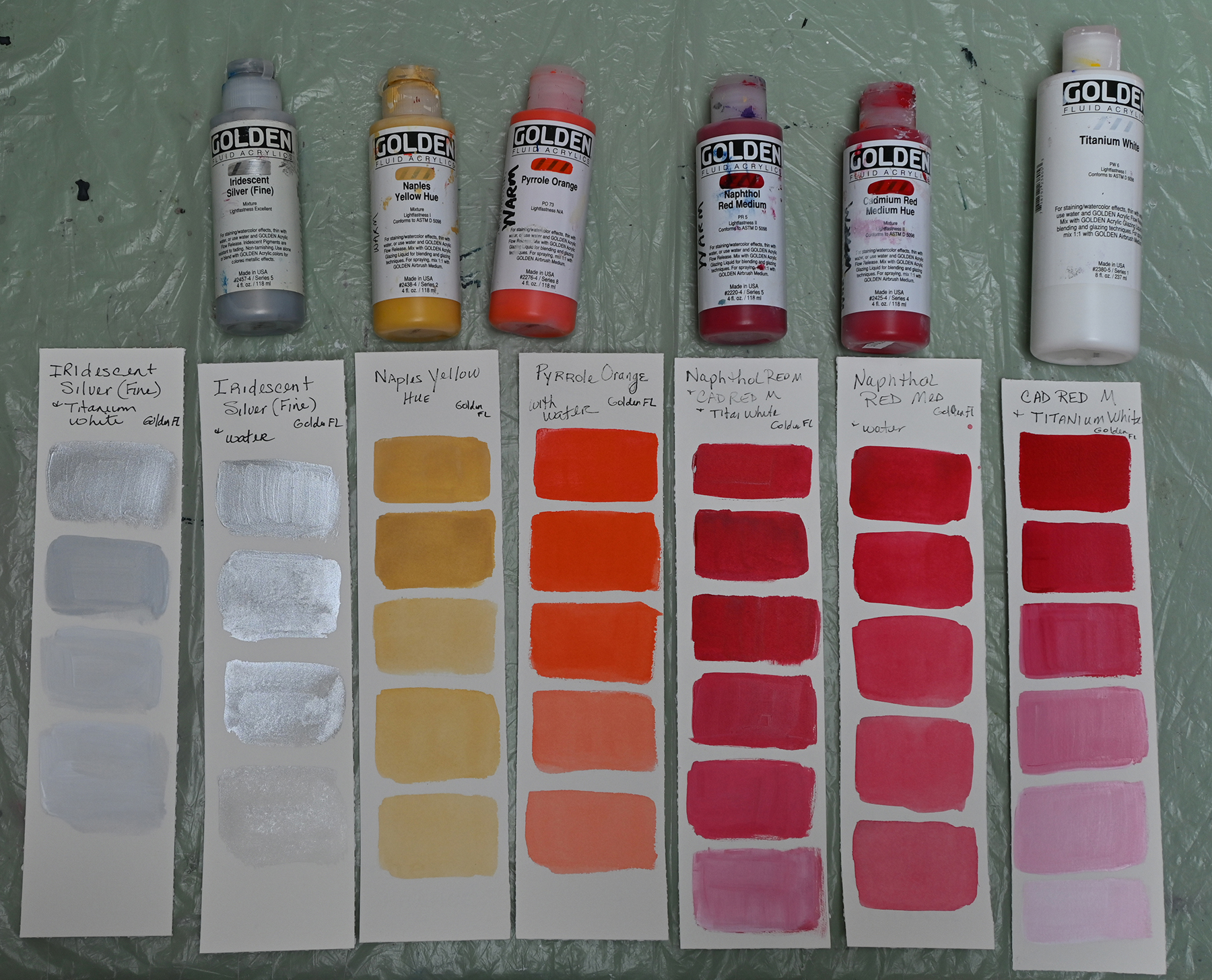 Colour Samples


I cut 140# CP watercolour paper into strips of 2 3/4" x 11" for my colour sample strips.
I follow this guide for all colours
1, Featured Colour pure
Colour and Water
Colour & White
Colour & Black
Colour & White & Black
Colour & another colour and mix
Colour & another colour adding white for tone and adding black for shade
Check your inbox to confirm your subscription