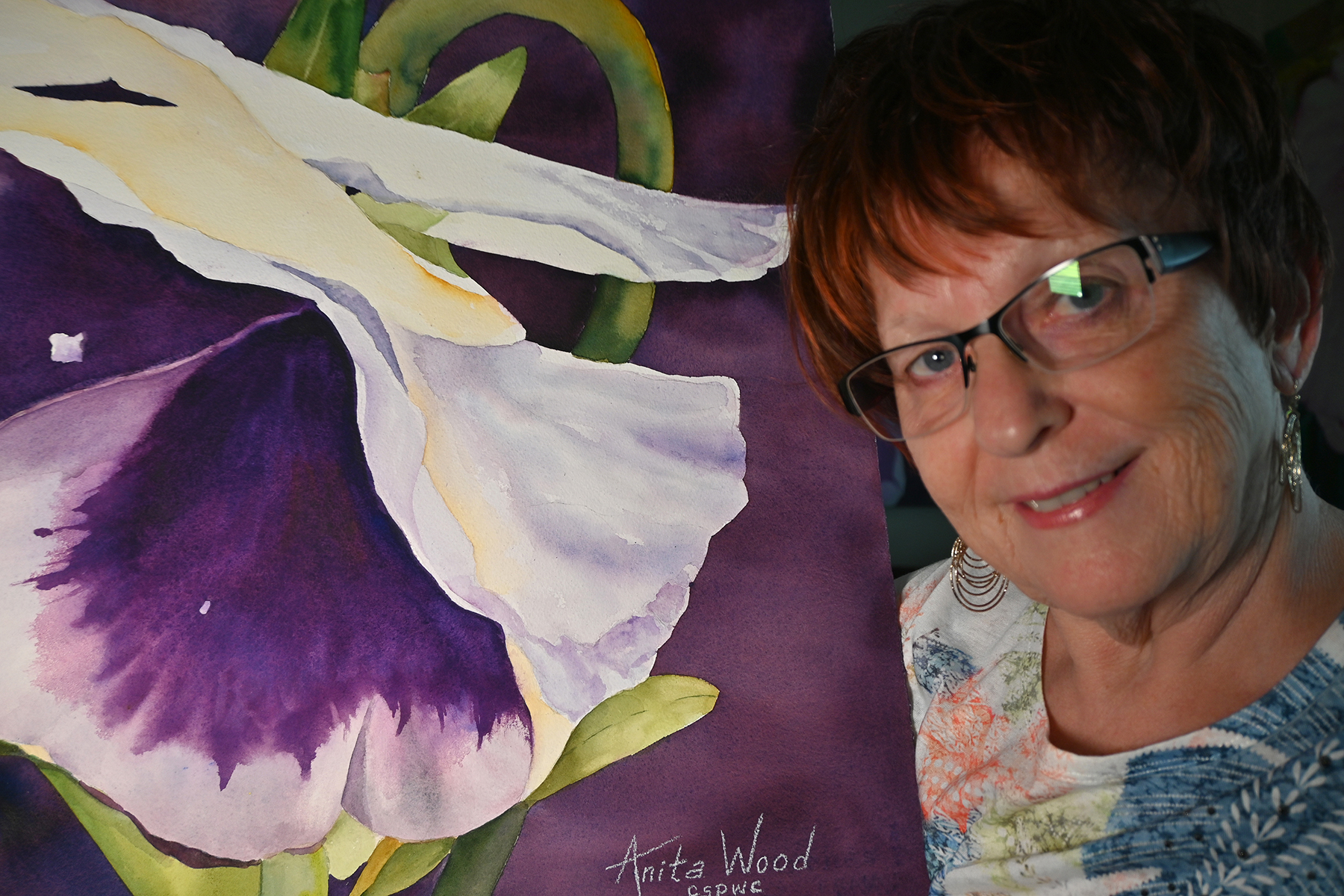 Big, Bold beautiful flowers - Close up and Larger than Life!
Hi and welcome to this course "Pansy - Morning Light". If you love Big and Beautiful Flowers, Close Up and Larger than Life, then you will enjoy this pansy painting course. I am your instructor, Anita Wood. I have been teaching Watercolours since 2000 and have a passion for painting larger than life flowers!
Although this course is totally self paced, I am painting right along with you. There are 18 short videos with a total of 3:5 hours of video content. I speak to you in each video as if this is an in person workshop.
By the end of this course you will have completed a beautiful Pansy, Morning Light. I hope you enjoy!
More about this course!
I have included a line drawing in the size of 7.5" x 10". This can be enlarged to a half sheet, 15" x 22" or to a full sheet, 22" x 30". You can use software to enlarge this, print it in sections or take it to an office supply store that will enlarge to the size you prefer. I would suggest trying Rapid Resizer to translate your photos into sketches and enlarge to any printing size. This is new software to me, but looks very promising.
This course shows you an alternate way to save the large white areas of your painting without using masking fluid.
As traditional watercolours should be matted and placed under glass/plexi-glass and then framed, you might want to consider using al alternate method for displaying your painting.
An alternative is to attach your paper to a cradled panel, finish your painting and then seal your watercolour with either Dorland's Cold Wax or Golden MSA Varnish.
This completes your painting for a beautiful presentation!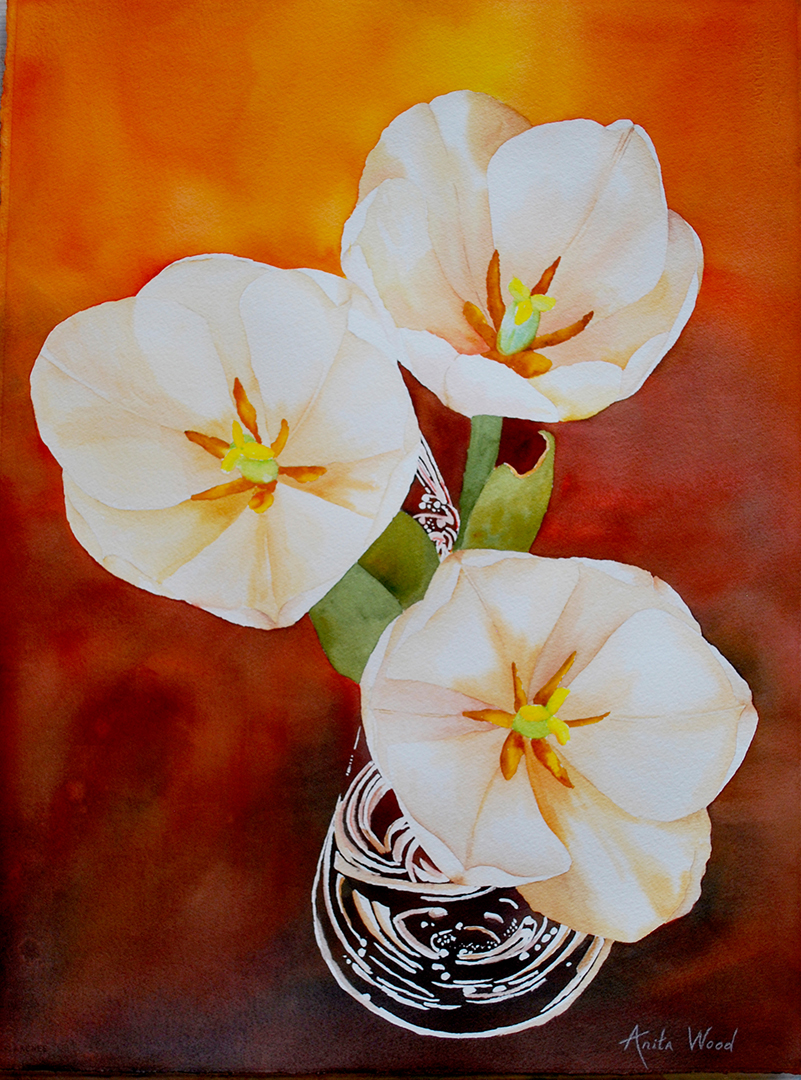 TULIPS, Bold and Beautiful
This painting was created from our garden tulips. I loved the simple composition. A limited palette was chosen and the background had several blended layers applied for the beautiful richness.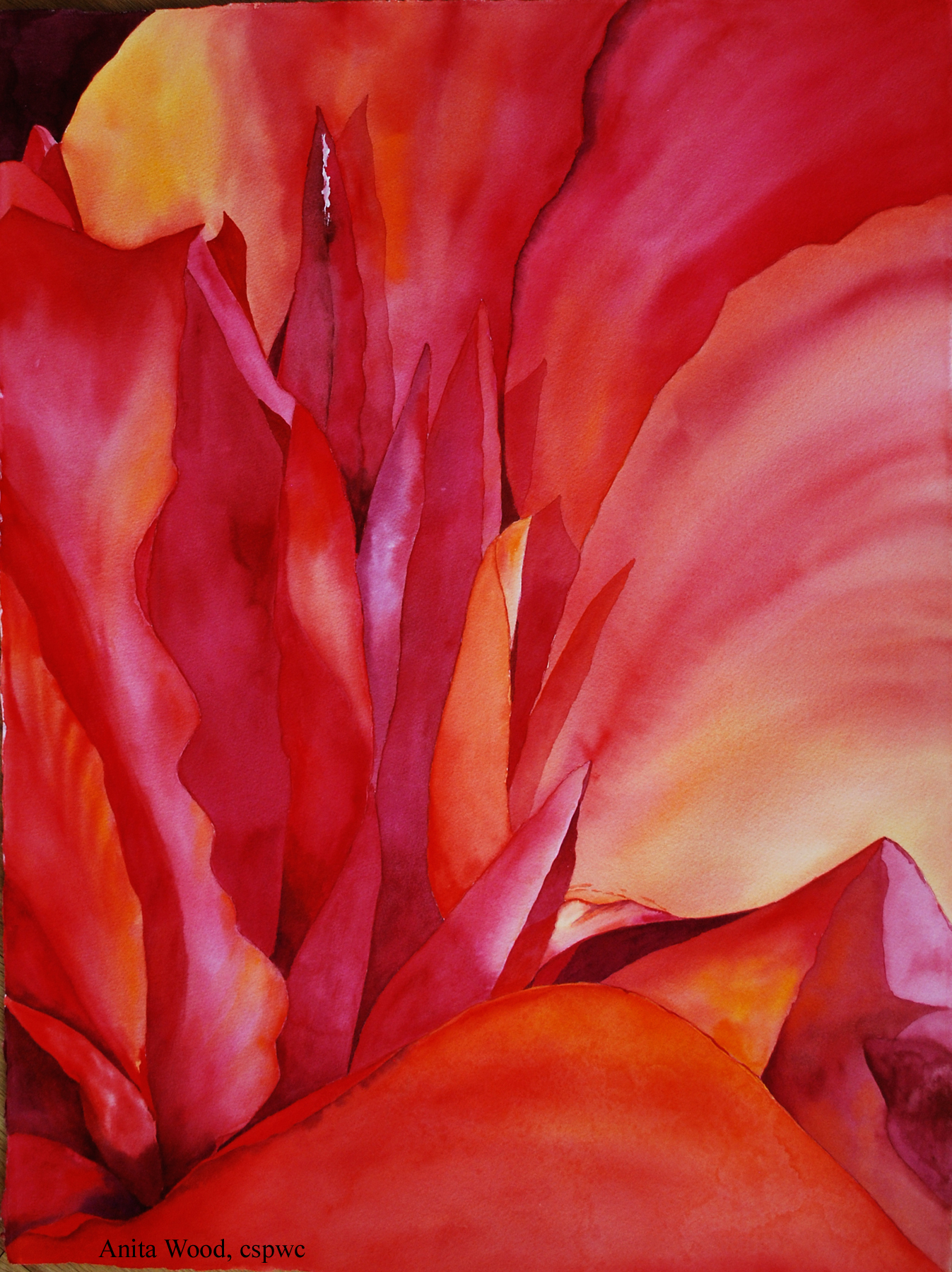 This is a close up of a Canna Lily. I love to paint close up and make every part of the flower so important. This is watercolour on Arches 300#CP 22.5"x30" The painting is not varnished and is matted and framed.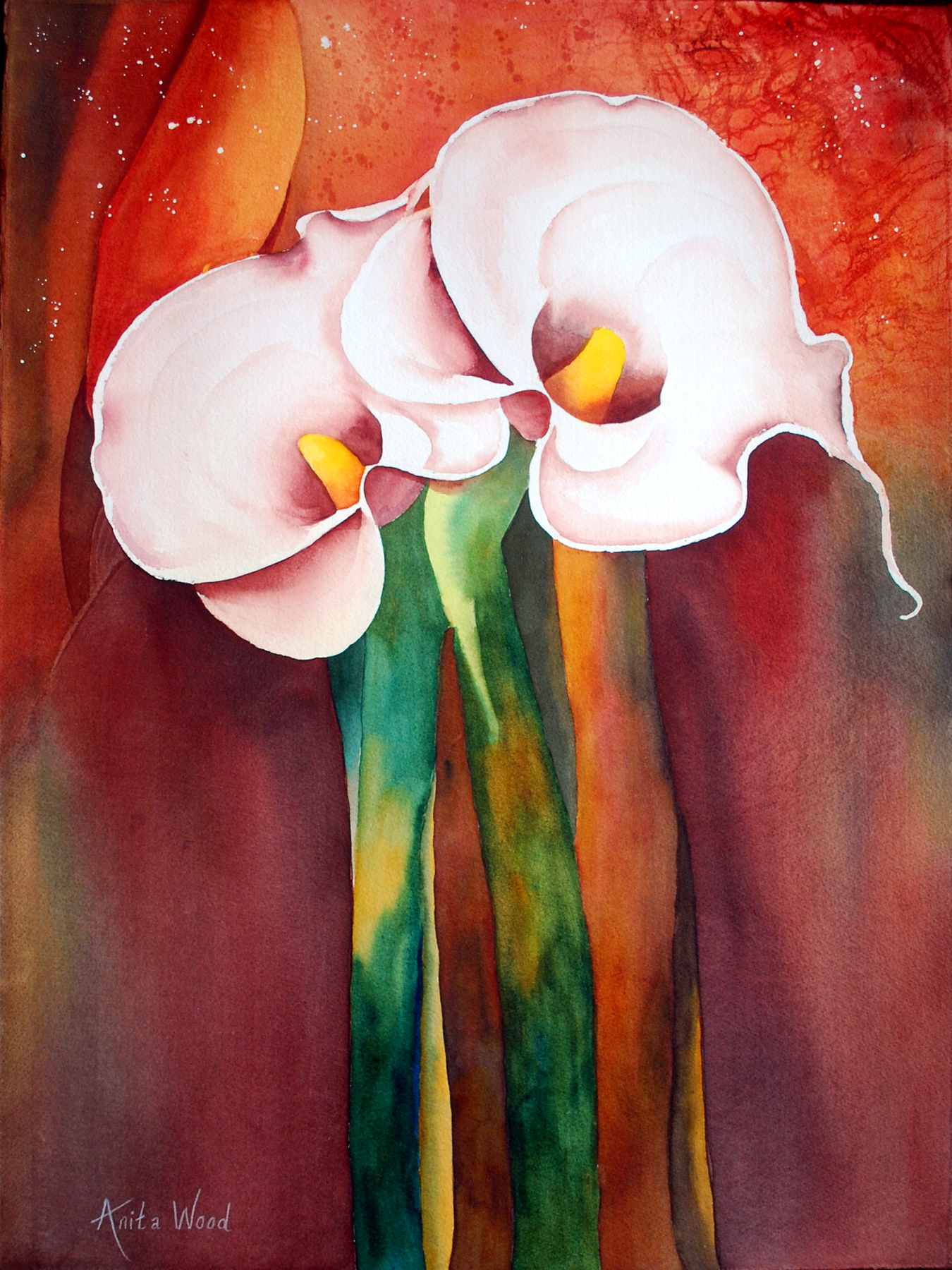 The Calla Lily was designed and painted inspired by the famous Georgia O'Keeffe. This was a limited palette using only three colours! Having the limited palette added to the drama of the Calla Lily!
This is a picture of my finished painting that I completed on the video. Attention was given to all details in this painting, as if you were in the studio with me. I hope I have answered all your questions and that you have great success and pleasure in painting this Pansy!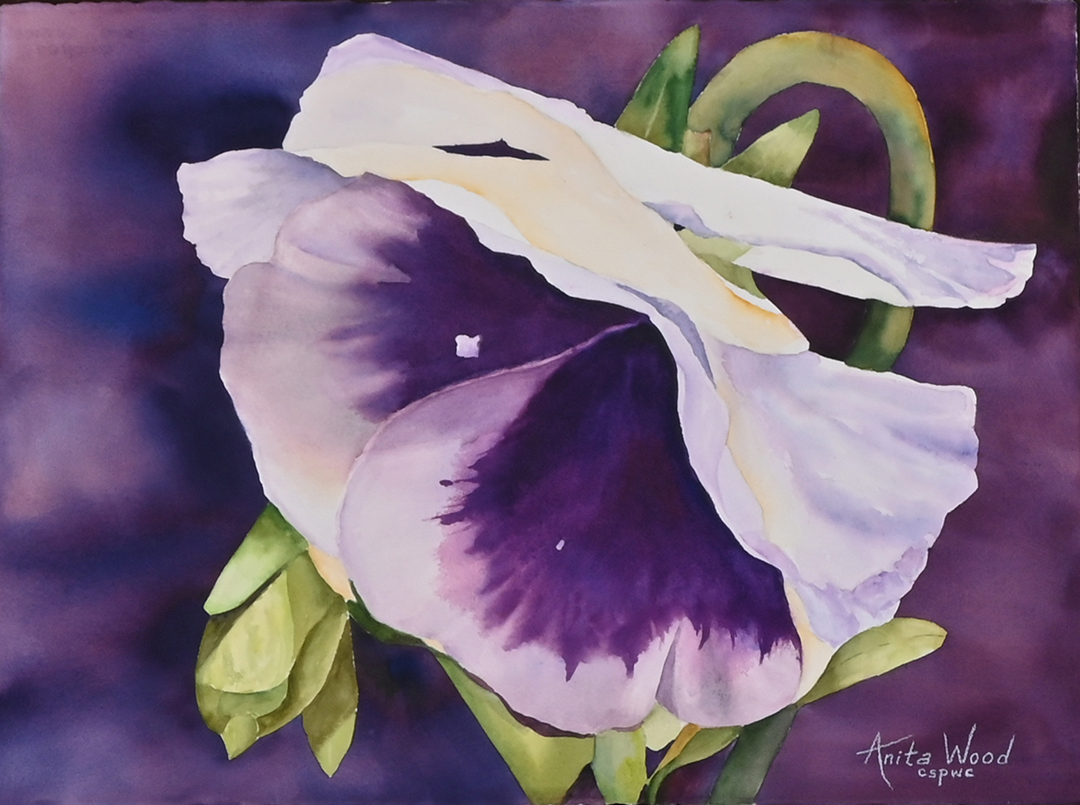 Check your inbox to confirm your subscription